Joomla 4 Tutorials: How to remove id from Joomla URL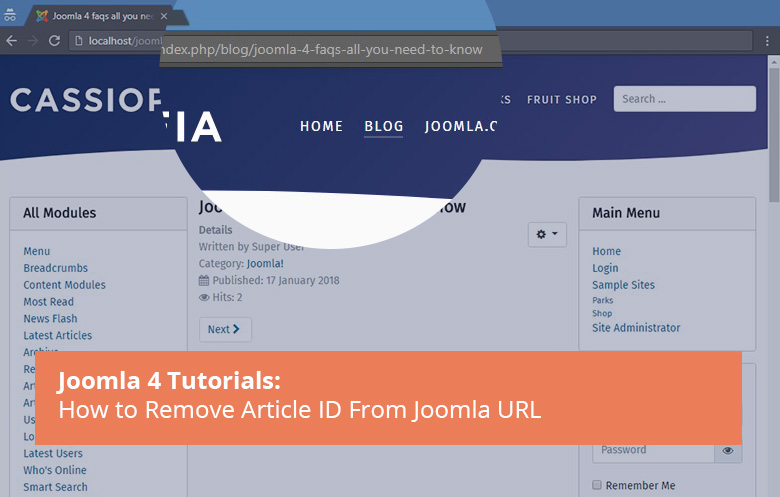 Joomla 4 alpha has been out for developer testing with its new features like improved SEO, user experience, new media manager, optimised code. SEO is an essential term for every webmaster to run the site on top search results. Joomla 3.8 introduced a feature for routing system – that is used to include id of article, users, contacts … in urls. This feature is also maintained in Joomla 4 for better SEO in Joomla.

In this blog post we will discuss how to use this feature:
Should we remove ids from URLs?
Let see the example:
URL with id: http://abc.com/index.php/blog/73-joomla-4-faqs-all-you-need-to-know
URL without id: http://abc.com/index.php/blog/joomla-4-faqs-all-you-need-to-know
From the example above, we can see that one link has id and one link does not have id. In terms of SEO, friendly url is important aspect so its better to make your site url system clean and friendly that should not include id.
How to enable URL Routing?
The URL routing feature can be turned on/off for Articles, Contacts, News Feeds, and Users from global options. Here are the steps:
Remove ids for Joomla Articles :
Login to Joomla Administrator
Go to Content > Articles > Click Options

Click the Integration tab

URL Routing > Modern
Remove IDs from URLs > Yes
Click "Save & Close"
Remove id for Joomla Contacts, News Feeds, and Users
In Contacts, News Feeds, and Users the same option is available for enable the URL routing.
To enable it just go to the "Options" of each item and Click on Integration tab.
As an example here you can see an option for News Feeds Component: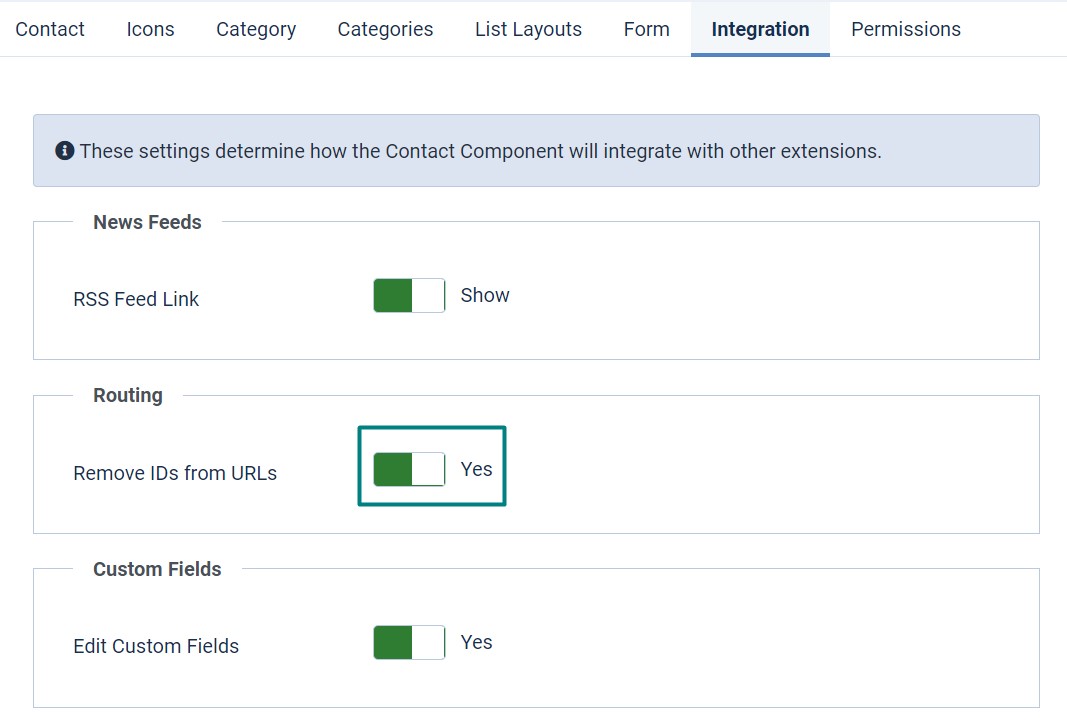 This option is best for the New websites as the URL will be more SEO friendly. For old website users, the URL may already index and enable this option may break older links.
Read More About Joomla 4